"Technology needs to provide us with a low floor (an easy way to get started) and a high ceiling (lots of possibilities for taking things even further). There also needs to be wide walls, so that projects can be extended into other domains"
– Mitch Resnick
Studio Babel is a creative space for research, design and education.
My work consists of three main clusters: research, art&design and education. I am constantly oscillating between academic research, artistic practice and developing technological tools. In my work learning and teaching are at the center where these fields intersect. My aim is to foster a critical and creative practice, using a deep understanding of digital technology to engage with art and popular culture.
Education, and especially in the field of art, is not about 'teaching' people things, conveying information. The subtle and messy processes of learning are constantly taking place in each person: observing, questioning, connecting, analyzing, recalling, investigating, prototyping, copying. I am a strong believer of learning by doing. My work in education focuses on designing and facilitating environments that provide the optimal conditions for learning. That is, a safe, personal, challenging, stimulating, inviting environment, with room for play. I am dedicated to creating these conditions, first of all for myself. I am constantly learning, researching, wondering, making, sharing.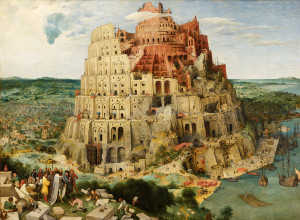 But no, I'm not going to build the Tower of Babel! My work is provoked by confusion and miscommunication between disciplines. I take great pleasure in being the go-between, working in the interstices between people and institutions. Hence the name Studio Babel. I work in the aftermath of the fall of the tower. Key elements of my work are:
Interdisciplinary
collaborative
critical and thoughtful
hacker mentality: DIY
visually intelligent
stimulates creativity
research-based
human-centered design
I hear and I forget, I see and I remember, I do and I understand.
About Shailoh Phillips

Born in Pennsylvania (1979), based in Amsterdam since 1994.
I am a creative media professional with a passion for research, design and teaching.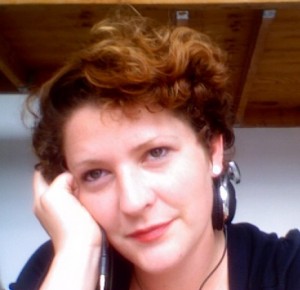 I'm still searching for the write job title. Creative educational developer. Digital anthropologist. Media philosopher. Interaction designer. These are all hats I comfortably wear, as a researcher, designer and/or teacher.
Currently I work as the head of media education at Pier K cultural center and run the 3D printing club with ZB45 makerspace in Amsterdam.
I have been working in the field of digital media, filmmaking, game design & arts education since 2004. In 2007, I founded of the research & design lab Studio Babel in Amsterdam.
I was responsible for setting up the Media Lab in the educational department at the Rijksmuseum (2012-2014).
Member of the Amsterdam School of Cultural Analysis (ASCA), University of Amsterdam.
You can download my CV Here: ShailohPhillips-2015
shailoh [at] studiobabel.nl
+31 (0)630161205
Studio Babel / Kostgewonnen
Derde Kostverlorenkade 35 (second floor, left door)
1054  TS Amsterdam
Skype: shailohphillips
Twitter: @shylo